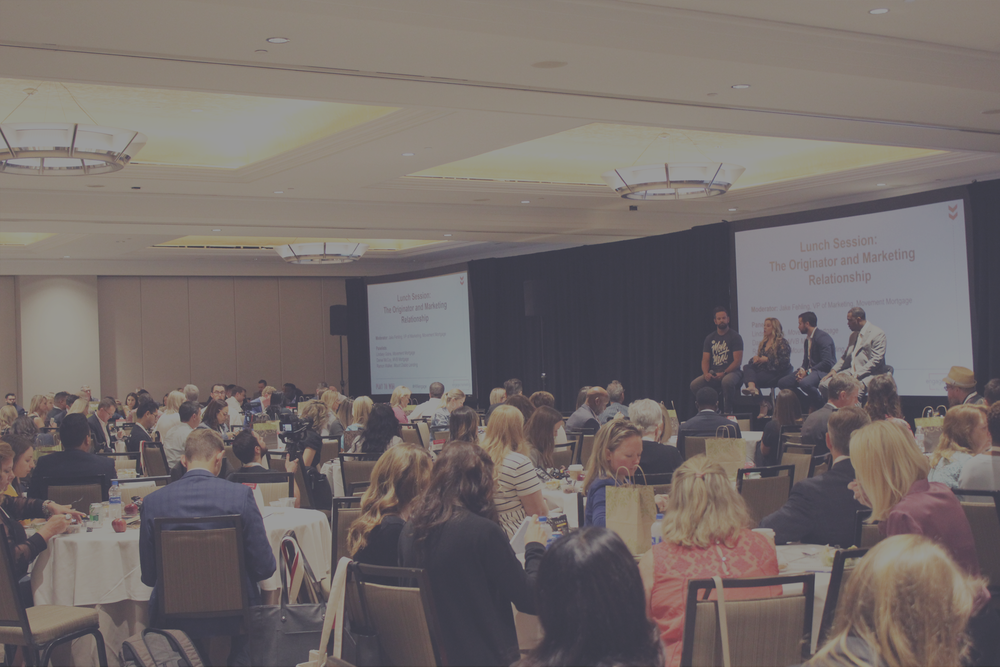 Events by HW Media
Events designed for housing industry professionals to connect and discuss topics affecting the industry every day.
Upcoming Events
HousingWire Annual 2023
October 10-12, 2023 | Hyatt Lost Pines, Austin, TX
HousingWire Annual is where the community from across the housing ecosystem comes together to share strategies, drive business, discover new technologies, discuss best practices, and meet meet industry leaders.
Join us in Austin to learn, engage, and move the housing economy forward.
Upcoming Demo Days
Virtual Demo Day
August 1, 2023 | 11:00am CT | Online
In quick 10-minute demos, technology companies will showcase their platforms and answer your pressing questions. You can tune in for the whole demo day, or strategically drop in on sessions to learn about specific solutions.
Future Dates:
November 7, 2023
On Demand Events
How to Help Clients Succeed in the Peak Buying Season Altos Webinar
April 13, 2023 | 10:00 AM Online
The peak buying season is upon us, but this year we're facing an unusual mix of economic variables, including inflation, rising mortgage rates and near record-low inventory. How can you help anxious buyers and sellers make the right decisions in this crazy market?
Altos Webinar: An Early Look at the Spring Housing Market
March 15, 2023 | Online 10:00 AM
The market has been heating back up, but rising mortgage rates have spooked some buyers. What early signals can we see in the data for the housing market this spring?
HW+ Housing Market Update
February 6, 2023 | Online
With questions like "What would it take to crash the housing market?" and "Is now the worst time ever to buy a home?" circulating around, we decided it's time for another housing market update. To start 2023 HousingWire is bringing together some of the top economists and researchers in the housing space to equip attendees with the insights and data they need to navigate the year ahead.
Affordable Housing Mini-Con
January 31, 2023 | Online
With rising rates, elevated home prices and scarce inventory, 2023 could be a challenging year to increase affordable housing options. But innovative new programs and approaches are being developed that can improve the outlook even in a difficult economic environment. We're excited to bring together affordable housing experts in this virtual mini-con to talk about the challenges and solutions that could move the needle on affordable housing initiatives in 2023.
HousingWire Annual 2022
October 3-5, 2022 | Scottsdale, Arizona
The demographic wave keeps building. Home has never been more important. The housing industry – from homebuilders to real estate agents, and loan originators to MBS investors – has an opportunity to improve America for the better, while simultaneously growing their businesses. Only the strong survive. And only the technology inclined will thrive. HousingWire Annual is the annual strategy session where housing market leaders gather to refine their playbooks and prepare to execute bold growth strategies.
HW+ Housing Market Update
Join us for an in-depth look at the latest housing updates around rising mortgage rates, housing inventory, the biggest threats to the housing market and more. We'll also host a roundtable discussion, so come prepared with questions to ask this panel of experts!
René Rodriguez on amplifying your influence
For a word that is synonymous with wonderful and outstanding, the word "great" hasn't been associated with positive events in the housing space. From the Great Recession to the Great Resignation, the word great is more aligned with it's other definition — something that is notably large in size, which doesn't sound remotely wonderful. While the Great Recession happened more than a decade ago, the Great Resignation is top of mind for leadership teams and team members, as you try to navigate attracting and retaining top talent.
Sign up for this master class with leadership advisor and world-class sales expert René Rodriguez to learn more about the role leadership plays in changing this narrative.
The Opportunity of Reverse Mortgages in a Purchase Market
If you've ever been interested in learning more about reverse mortgages, how they may be able to become folded into your existing mortgage business or just have a desire to get accurate information from people who actually work in the industry, this is the event for you! Listen to a retirement income expert, a longtime industry educator and a multi-channel loan officer to set the record straight on reverse mortgages.
Real Estate Demo Day
In a half-day format, technology companies will demo their platforms and answer questions. You can tune in for the whole demo day, or strategically drop in on sessions to learn about specific solutions.
Become a Sponsor
Unique sponsorship opportunities developed to position your organization as a leader and strategic partner.